This year, Beyond Dance Company ingeniously utilized QUADRO as their go-to material for all stage props, and it wasn't by chance. It was for several excellent reasons, which we'll reveal as you read along. 😊
A few years back, the humble origins of Beyond Dance Company could be traced to Dorothee Darsch and her small group of dedicated kids at a youth center near Mannheim. Their passion for dance was evident in their performances at local folk festivals. As their talent blossomed, so did the size of the group and their level of expertise.
Fast-forward to today, and the company has danced its way into TV shows, clinched several national championships, and even made appearances in world championships. The youngsters often commence their dancing journey as young as three, learning the basics and participating in performances. As they step into their elementary school years, they delve into diverse dance genres like contemporary, jazz, and lyrical dance, including acrobatics. Then comes the decision to either keep dancing as a hobby or elevate it to the performance level, with rigorous training and numerous competitions.
Although dance is an art form that speaks volumes by itself, the addition of appropriate props takes it up a notch. Initially, the team made do with cardboard props and plumbing materials from local hardware stores. These makeshift props were cumbersome to adjust and transport due to their flimsy structure.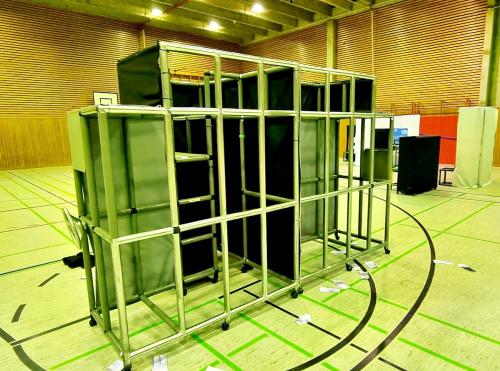 Then, Dorothee had her lightbulb moment while visiting her sister's nursery, adorned with a towering QUADRO climbing frame. An idea sparked: "Wow! We need to make our props from this!"
And so they did: creating mirrored tables, a freezer, an enormous pirate ship for a "Pirates of the Caribbean" performance – complete with a gallows – a mail car, and even a safe that doubled as a prison in the next act, all from QUADRO. Now that's quite the theatrical jailbreak!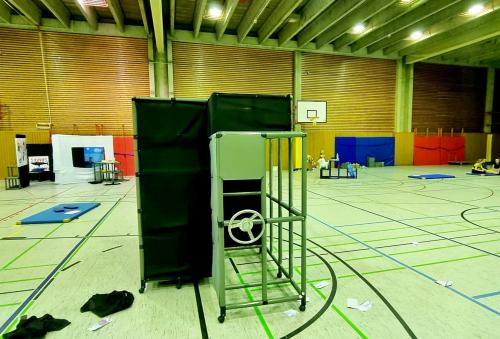 QUADRO props bring a level of versatility and convenience to dance rehearsals. They're easy to adjust, disassemble, and transport, making them a practical solution for the group.
While other troupes need to rent trucks for their bulky wooden stage sets, the Hemsbach dance team has a different story.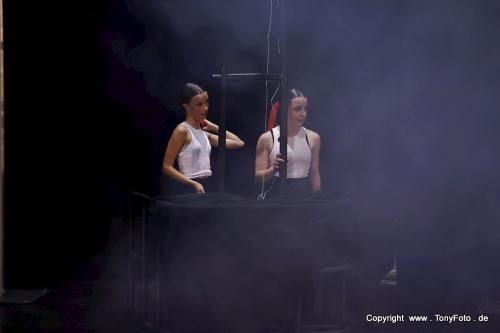 They conveniently disassemble and transport their QUADRO props in personal vehicles, assembling them back on-site. It's a team effort, and as Dorothee chuckles, "every parent now has their own QUADRO key in their pocket."
QUADRO's versatility has transformed everyone into a prop expert, regularly reassembling and reimagining their props from one dance to the next.
Beyond Dance Company's use of QUADRO is a testament to their commitment to sustainability. They re-use the QUADRO parts time and again, fashioning fresh props each year.
Dorothee explains, "There's an initial investment, but it pays off over time through constant reuse. QUADRO's longevity allows us to continuously breathe new life into 'old' pieces. With wooden scaffolds, the usage would be limited to one or two performances."
That's why Dorothee doesn't find wood so sustainable after all.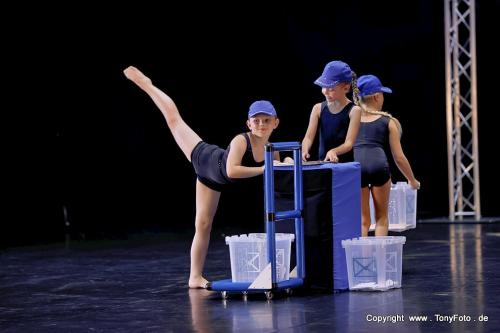 Given the stability of QUADRO constructions, Dorothee can rest easy knowing the kids are safe. The components are durable, allowing the dancers to clamber over them without worry. Additionally, individual parts are affordable and easily replaceable if misplaced.
QUADRO comes with an added perk: it's mobile! With rollers attached, even the youngest dancers can glide the props onto the stage with ease. It's a back-saver and an energy conservator.
The introduction of QUADRO's home colors has only added to Dorothee's enthusiasm. "No more need to spray paint those colorful pipes. The Dark Grey and Pearl White variants blend seamlessly with our aesthetic."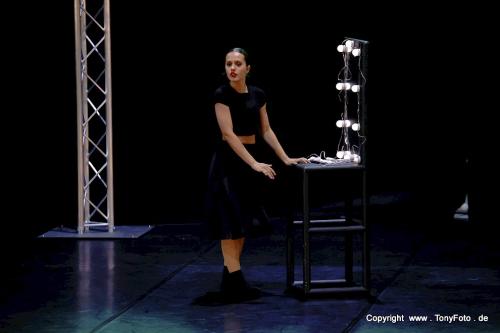 Dorothee can't wait to plan her next stage design with the free QUADRO computer program. "It's crazy how many pieces we've accumulated," she says, laughing. "Any mom would be green with envy."
And we're in awe of Dorothee's creativity with QUADRO. Hats off to her, and who knows, we might venture into sustainable prop manufacturing ourselves. 😉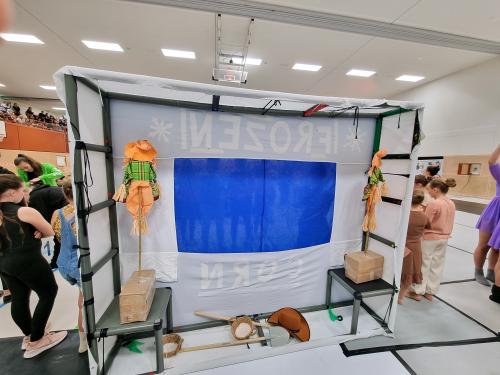 Ready for a surge of creativity? Dive into our detailed piece: "Two Plus Three Is Purple".
You could also explore the imaginative project of a Swiss American who transformed his entire attic into a QUADRO Christmas House.
Got some out-of-the-box ideas you'd like to bring to life with QUADRO? Shoot us an email at [email protected]. If your ideas resonate with us, we'd love to support you with complimentary material or a discount.