Snow alert in Hamburg-Harburg. Having prepped his QUADRO sled over the summer for even better handling of the downhill turns, our chief developer Manuel jumps at the chance to resume outdoor practice. After all, Manuel wants to secure a spot at the Milan Olympics in 2026.
"When I wake up, my first thought is the Olympics. And guess what's the last thing on my mind before I go to bed?"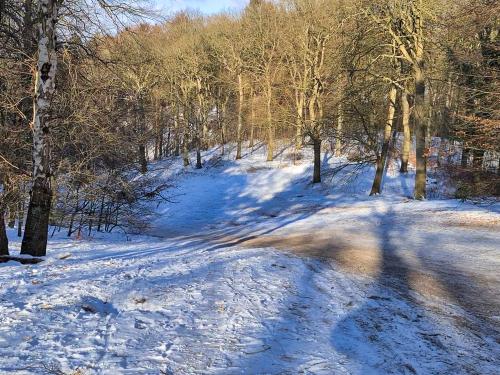 And there he is – hitting the slopes first thing in the morning. Yet to make his mark on the sledding scene but with his family firmly behind him, Manuel has figured out his weaknesses and is fiercely determined to fix them.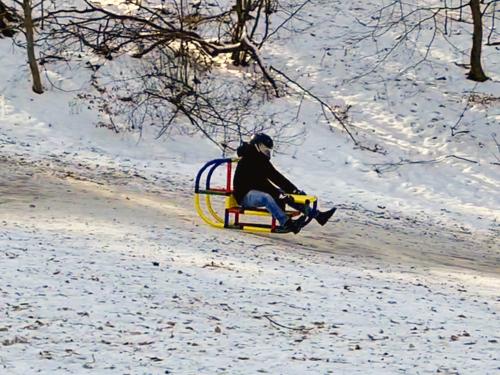 Holding back initially, he continues to pick up speed down the slope until he finds his groove. The track is bumpy, which makes for difficult handling. In mere seconds, the muddled key section is upon him and the sled spins out of control. Disqualified! For this round, anyway.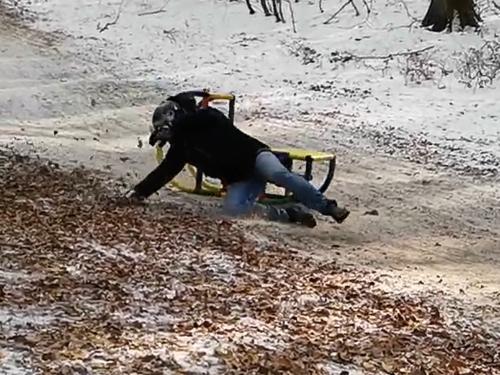 Unfazed, he quickly gets back on his feet. Cheered on by his family, he scrambles back up steep Harburg hill with his QUADRO sled. He knows he needs to be faster off the starting block and pulls it off beautifully. At 50 km per hour, the sled barrels down the slope, this time with its driver firmly in control. And what an incredible performance – this will be the one to beat!
At the bottom, excited fans greet him with jubilant cheers. This run really puts Manuel on the map. Although the timing system on the hill hasn't been set up yet, everyone is certain he has beaten his own record. In fact, this result raises 2026 Olympic medal hopes for Hamburg-Harburg.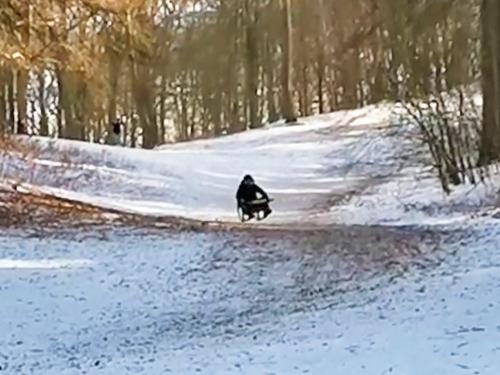 "I'm a bit speechless," says the sledder while being interviewed by his family after crossing the finish line. "Even though I'll probably have to adjust my practice schedule a little bit to keep up with the competition, the QUADRO sled performed really well." To be sure, this run isn't a true test for Milan 2026 because it was done on a brand new slope. But the numbers speak a clear language; the question is, will they get him on the winner's podium anytime soon?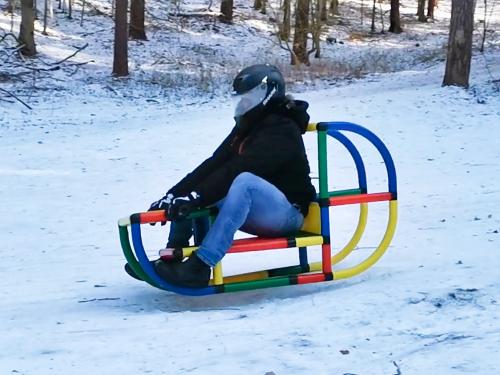 "It's high time for Hamburg-Harburg to finally win a medal," says Manuel emphatically.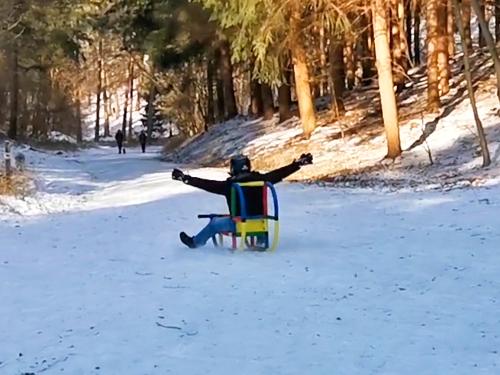 And of course, as sledding pros say, "if you can handle Hamburg-Harburg hill, you can handle any hill."
Clearly happy with his result, this mega proud QUADRO sledder digs into a piece of cake, which his family has brought to the slope, as he basks in his fans' attention. Meanwhile, junior sledders have hit the slopes, inspired by the great feat they just witnessed. The youngsters have their sights set on winning their own medals, even if that won't happen until the 2036 Winter Olympics in Qatar.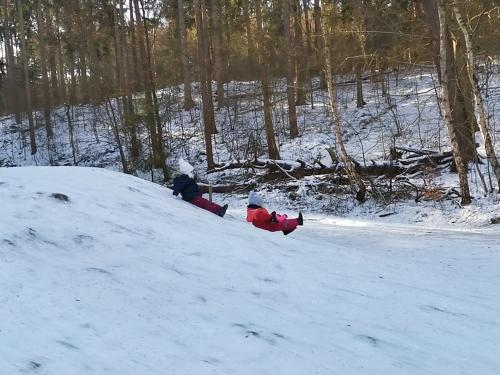 But listen up kids. Only grown-up mums and dads are out there enough to try this. On the other hand, if you're absolutely sure the Olympic bug has bit you... 😊
As always, we love to hear the sound of snow crunching under your sleds!
Check out this video for all the action:
How do you build an awsome sled? Just download this QDF file: