"Can a gift that's already three decades old...really be re-gifted?" That's what Jasmin found herself pondering when her daughter was gifted a QUADRO construction set from her mother-in-law. Jasmin questioned whether the time-worn toy would be able to hold up under her daughter's energetic play. But to her surprise, the structure stood the test of both time and a playful toddler.
But let's back up a bit: This story starts in 1993 when Jasmin's husband, Christoph, was gifted a QUADRO Universal set for his fifth birthday. He was thrilled with the gift, as any youngster would be. Even as he grew, from a toddler into a teenager, he found ways to use his toys sustainably – well before sustainability was a trending topic. His construction set remained in use until he turned fifteen; sometimes it was tucked away, other times it was center stage, and it always managed to morph into something new, from a climbing tower to a soccer goal.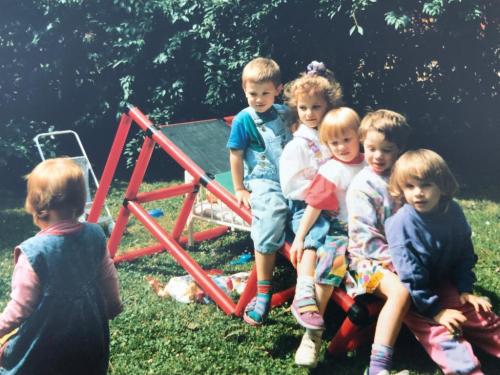 Despite losing the assembly instructions early on, nothing deterred Christoph from constantly reinventing his beloved QUADRO set. The cardboard box it came in, however, remained intact and served as its storage unit when he moved out and it no longer fit into his new, shared-apartment lifestyle.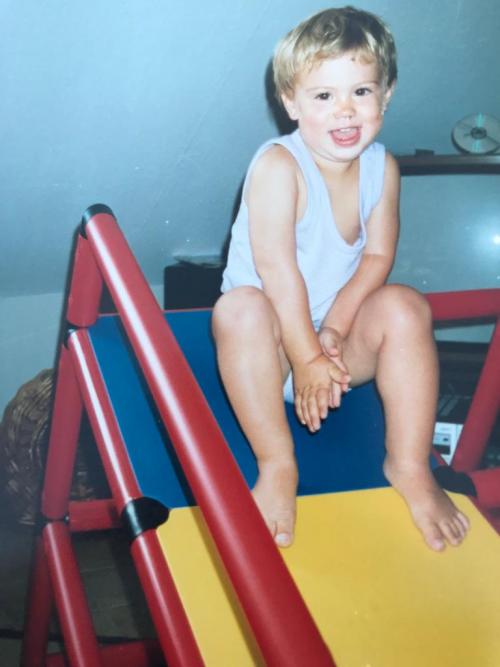 Despite his mom's inclination to declutter, Christoph insisted on holding onto his QUADRO set – you never know when it might come in handy. Lo and behold, when little Leni was born, the QUADRO set was the first thing his mother thought of. However, Jasmin and Christoph believed their daughter was still too young for such a toy.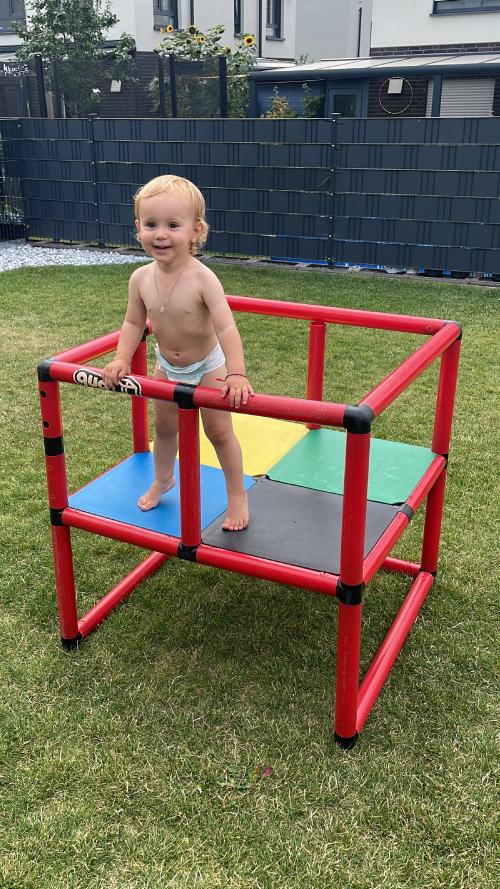 Undeterred, Grandma Gabi built the climbing frame for Leni's birthday. Despite her tender age, Leni loved it, even joining in the construction process. Her first climbing attempts proved that the tubes, plates, and screws had weathered the thirty years without any dip in quality. This was all the convincing Christoph and Jasmin needed to welcome the old construction set back into their home. To this day, they remain astounded by the longevity of the toy.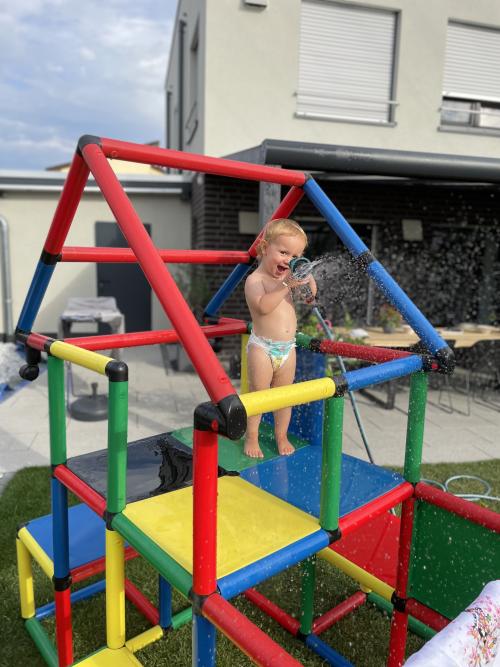 They decided to share their story with us, along with some adorable pictures. QUADRO rewarded their enthusiasm with a Beginner Construction Kit in Berry - a color Jasmin loves because it blends so well with their interior décor.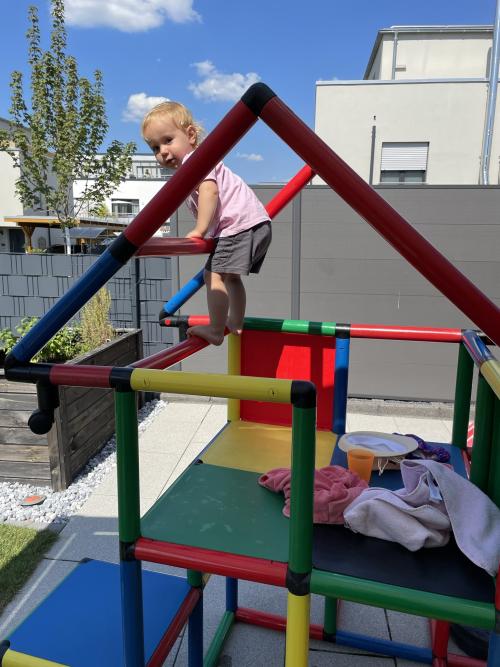 Now, not only is little Leni overjoyed, but mom, dad, and Grandma Gabi are thrilled too. Grandma Gabi, who kept the QUADRO all these years, now feels validated for having the perfect family gift at her fingertips. She eagerly awaits more pictures of Leni enjoying the set – a second-generation QUADRO kid.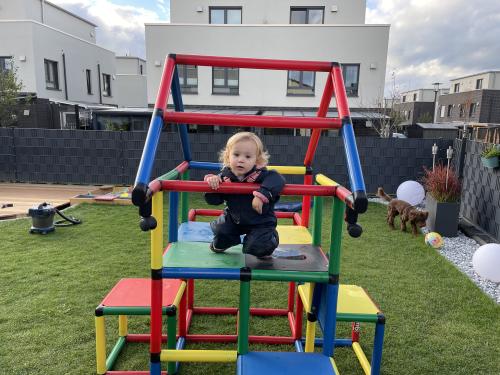 Do you have a heartwarming QUADRO tale of your own? We'd love to hear it! Write to us at [email protected]. If your story touches our hearts and we decide to share it, you'll be rewarded with some free QUADRO goodies.