The Mayer family was really surprised when the QUADRO construction kit arrived. Because it was tiny. At least in comparison with what the participants in our promotional campaign had imagined. Instead of original-sized QUADRO, they had ended up with miniQUADRO in the auction by mistake. This wasn't made for climbing. How silly...
Or was it? The family decided to see the situation positively – and they already had a specific idea: To construct their next Quadro structure, they would just build it in advance with miniQUADRO! That way, they could avoid what happened with their very first construction: Again and again they had to rebuild it because when you build without a plan, at some point you can't continue because something doesn't fit or the structure isn't stable enough.
Image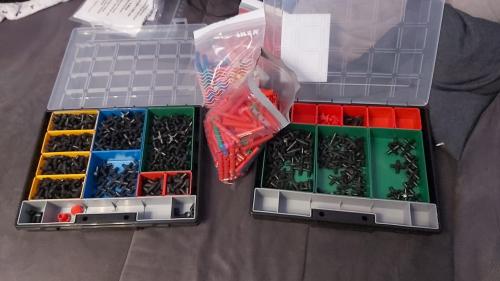 The opportunity to try out the miniQUADRO showed up soon enough: The family's little climbing expert – who really likes knights – asked for a play castle. Although it was mini at the beginning, it became quite a large construction site...
Image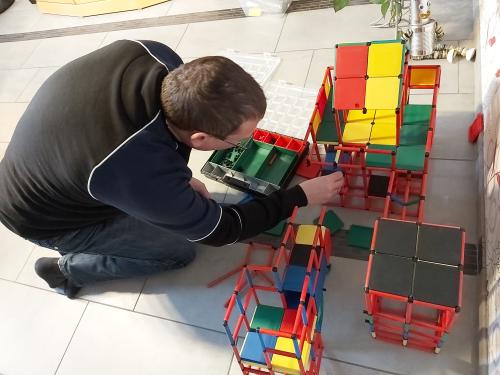 They started the huge Christmas project at the dinner table over the holidays. To ensure the project's success, Kerstin, the family's Mom, asked for QUADRO 5-way and 6-way connectors because she knew that they needed them to make the structure really stable. Exactly these two types of connectors were what they often didn't have when they built such a large model without a plan. Because we still had a variety of mini connectors from the old inventory in stock, we were happy to support the family's project. We were really curious to see what it would look like when it was finished.
Image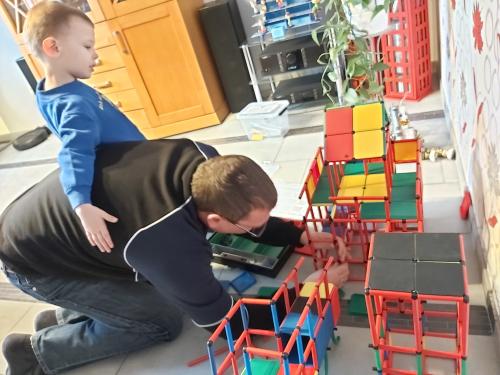 The family worked hard over the Christmas holidays; soon they had completed the carefully planned concept model and even the little guy had helped: He discussed ideas with them, worked on design, and tinkered around. And he could hardly wait until they could continue the project in the spring!
Image
They would start again at Eastertime. The three had planned to take four days to carry out the project in the yard. Dad laid out all of the parts and sorted them by color so that the castle would have a consistent color pattern. Of course, his son helped out again – not only did he hold the tubes and screw in the screws, but he also tried out something on his own. Despite their excellent planning, the family still had to take apart the tower quite a few times. Whose fault was it? Of course – Dad's! By then he was having fun developing new ideas that he naturally wanted to try out right away. And the result? Dad's ingenuity didn't harm the structure at all. 😊
Image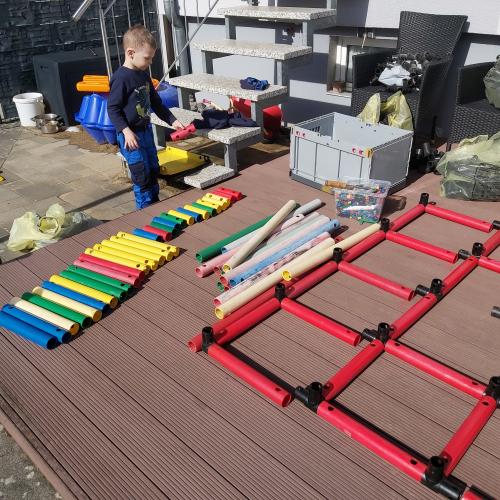 And because the work was going so well, the three built another tower with a slide that was supposed to lead into a pool, a staircase to the trampoline, an outdoor play kitchen, and a garage for the pedal tractor. The little builder is super happy and since then he hardly ever wants to go back in the house. His friends and the neighbors' children are also thrilled and really look forward to coming over to join the exciting climbing fun.
Image
We think that this family of three, who introduced themselves to us in advance as QUADRO beginners, can really be UNBELIEVABLY proud of their achievement – and we asked them for their insider tips:
"For beginners, I don't recommend just starting to build something. Instead, they should think about it first," said Dad. "Otherwise, they will inevitably reach a point when they need a connector and don't have one."
Image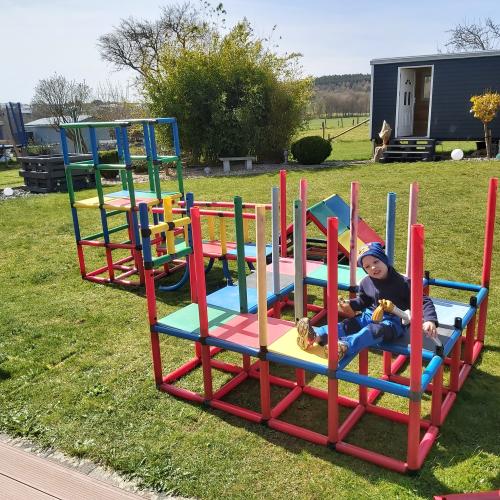 "It's a good idea either to use the QUADRO design program to build the project in advance or just to use miniQUADRO. Actually, I like putting the real pieces together better. That's a completely different feeling." That's Mom's tip.
Her husband adds: "And make sure to sort everything, by colors as well! Then you don't always have to search for parts as you're building. That just slows you down. Also, it's really important to build the bottom as wide as you can, so that the structure has a stable foundation."
Image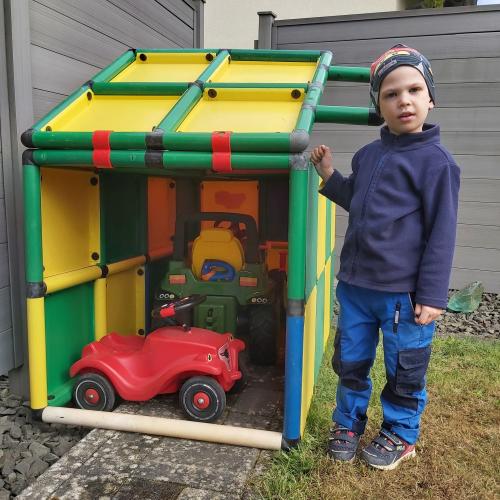 This family's approach reminds us of the Montessori teaching methods and you'll soon find out why in an in-depth article we're working on right now about Montessori.
Image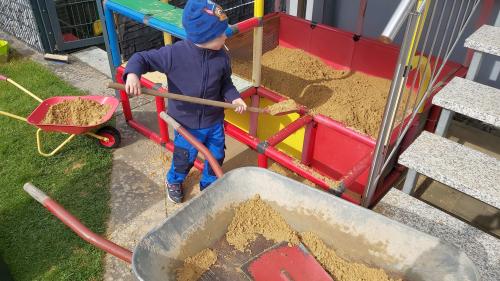 Now do you really want to build your projects in advance with miniQUADRO? The new series is coming out soon! Just have a look now and then in the QUADRO Shop.
Image
Or maybe you also completed an exciting QUADRO project and would like to share your experiences with us in an interview. Feel free to write to us anytime ([email protected]). We look forward to hearing from you!